The Shed at MacRae's

It's been a few years since I've had time to update the website, but I had to get this one up. Yep,...I was able shoot the lock off of Gator's wallet and get a few bucks to build a nice patio extension down at the Shed! :-)
So initially, I'm thinking just use the Bobcat like we normally do and scrape off the sod, and dig it down a few inches. Then I looked at the multiple grades from the road and the docks, thought, HMM,..maybe a box cutter would be better since I didn't need to take much off to get to where it needs to be. Then my Manager suggested,..how about we rent a Sod Cutter and save the sod!!!!! I'm going, YEA, I could use some sod!!! LOL, Unfortunately, I was RUNNING my mouth in front Gator, and before I could get the "ER" out on Sod Cutter, he goes, hell yea, I could 3000 feet over at my house! LMAO This guy is WAY TOO QUICK for me!!!!!
It was fairly high dollar bermuda, and after all, it was his, LOL, so he got a few of his guys and between my guys and his, they got it rolled up and laid over at Gator's house! Thank goodness he finally had irrigation put in! I think this is 4th lawn he's tried over there! LOL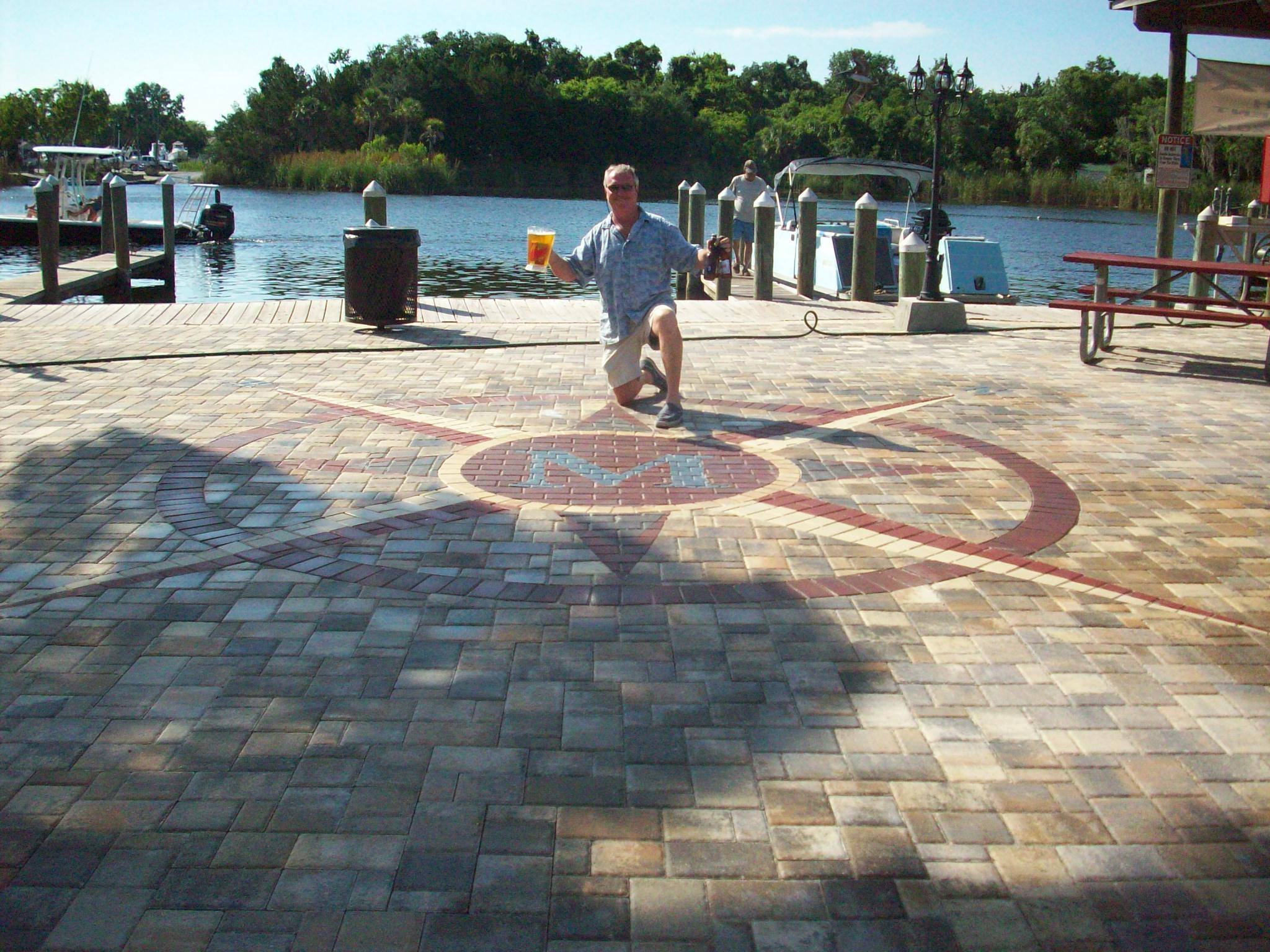 So the picture below is the start of the new patio after the sod was cut out!!
Had to dam up the boardwalk on the river side with around 50 concrete blocks and maybe a couple of thousand pounds of cement so the paver base wouldn't wash into the river. Thanks to my buddy, Nelson Shammos for taking care of that for me. Who by the way is shamelessly using a visit to see his Daughter to go Salmon fishing in Oregon!!! You best bring some back here!!!!! :-)
Brought in 33 Tons of crushed concrete, and steam rolled it for the paver base.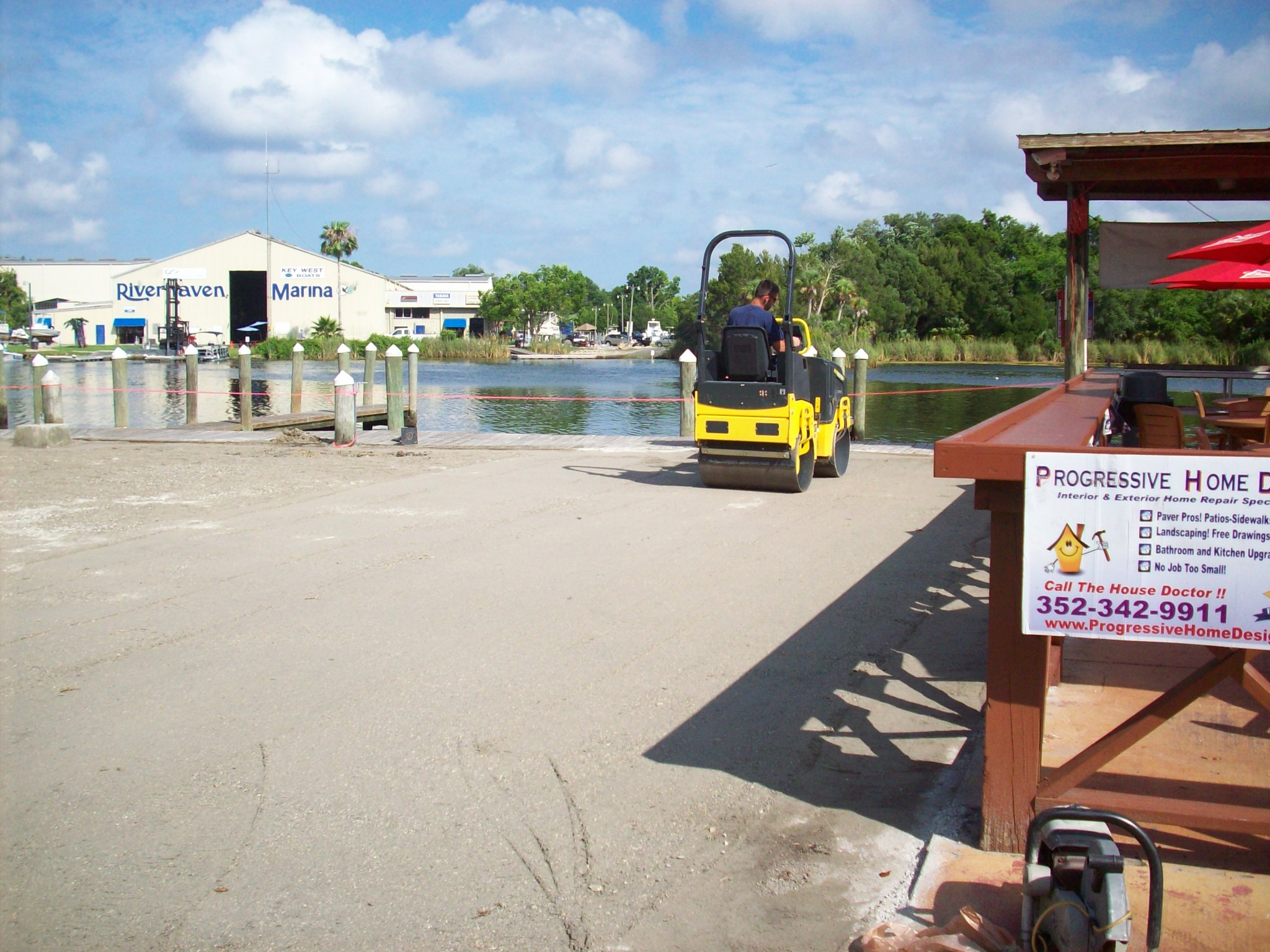 This is Frank from Flagstone Pavers off loading the first of two semi truck loads of pavers for us!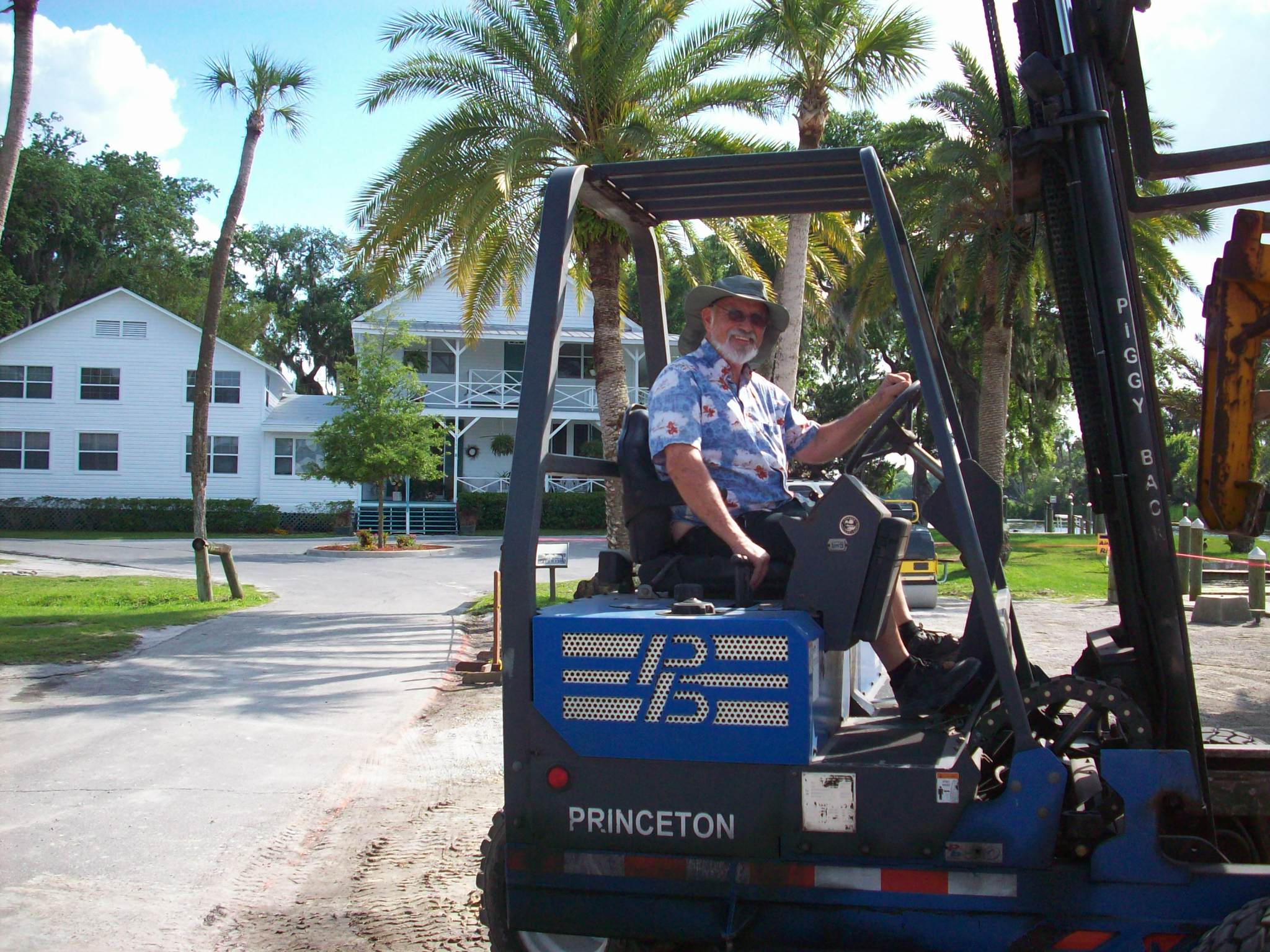 First load set.
This is Patrick, breaking down the pallets and getting them ready to get put down. Hardest workin Gay Guy I ever had!! He says he not, but we don't believe him!!! LMAO!!!!!!!!!!!!!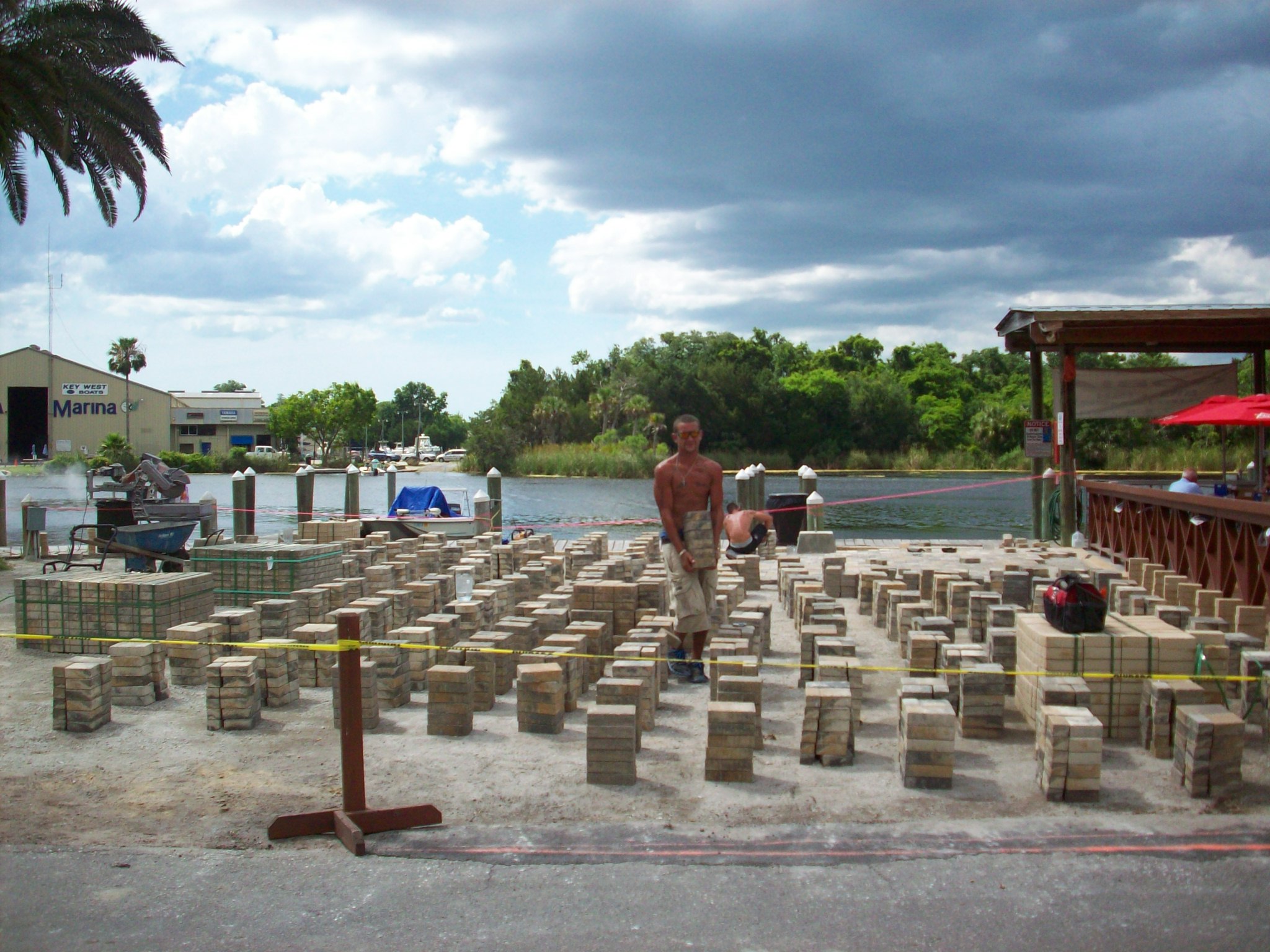 Getting started with the field now. One brick at a time! :-)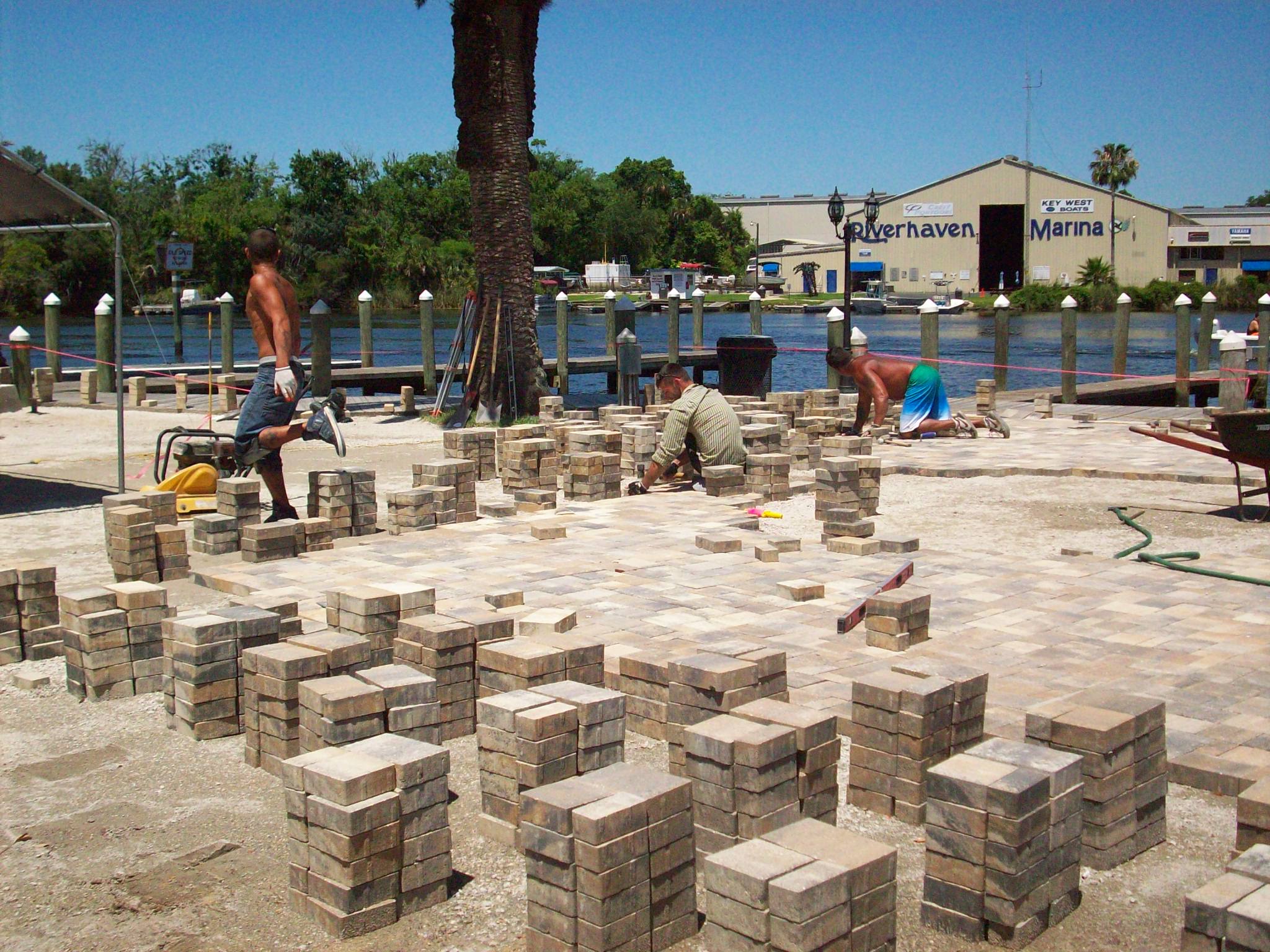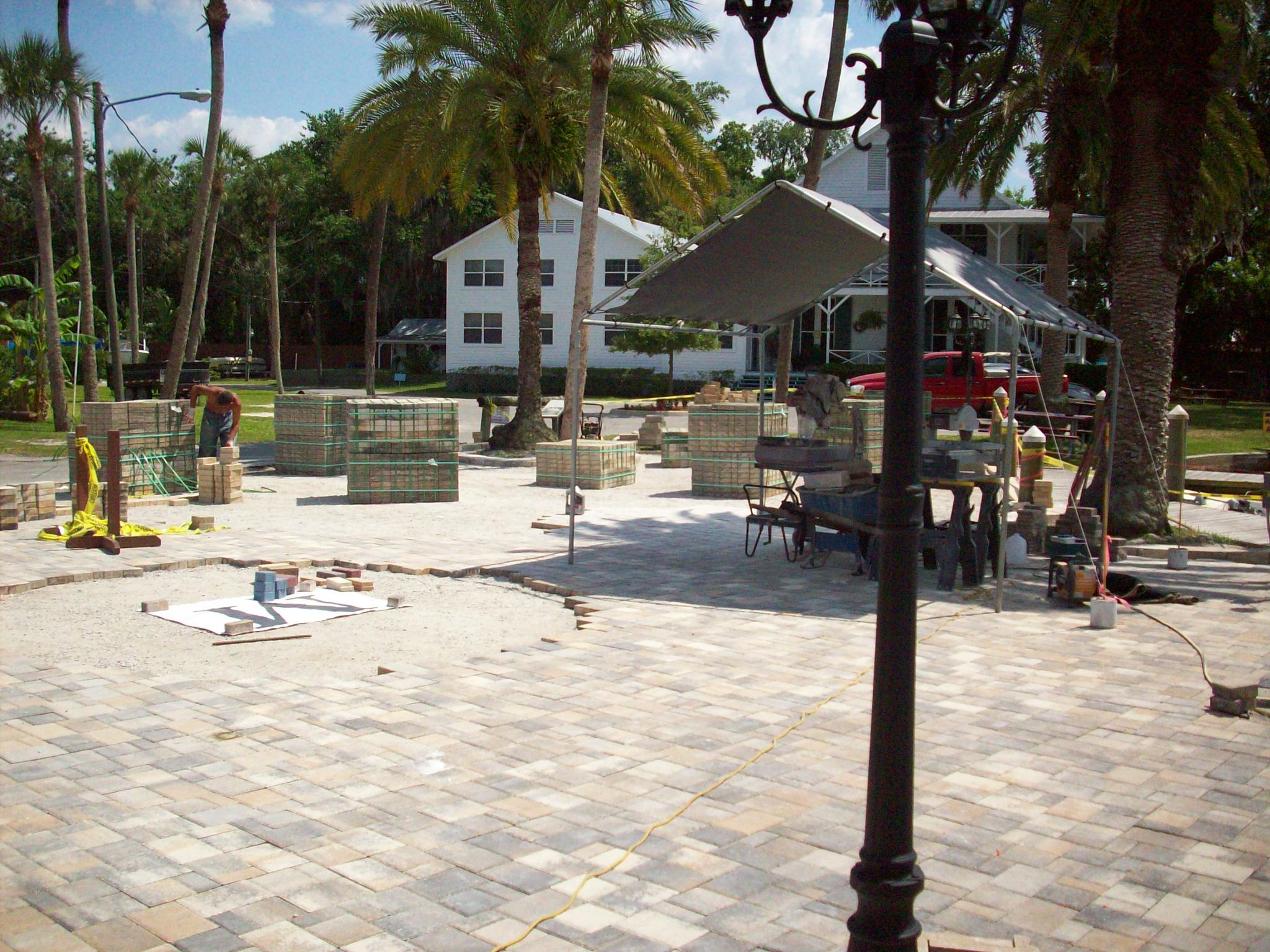 And here is Wilma / Mama MacRae making an inspection! Sweetest girl in the world! Priceless!!!!! Hard to believe she gave birth Gator! Not sure what went wrong there! LMAO!!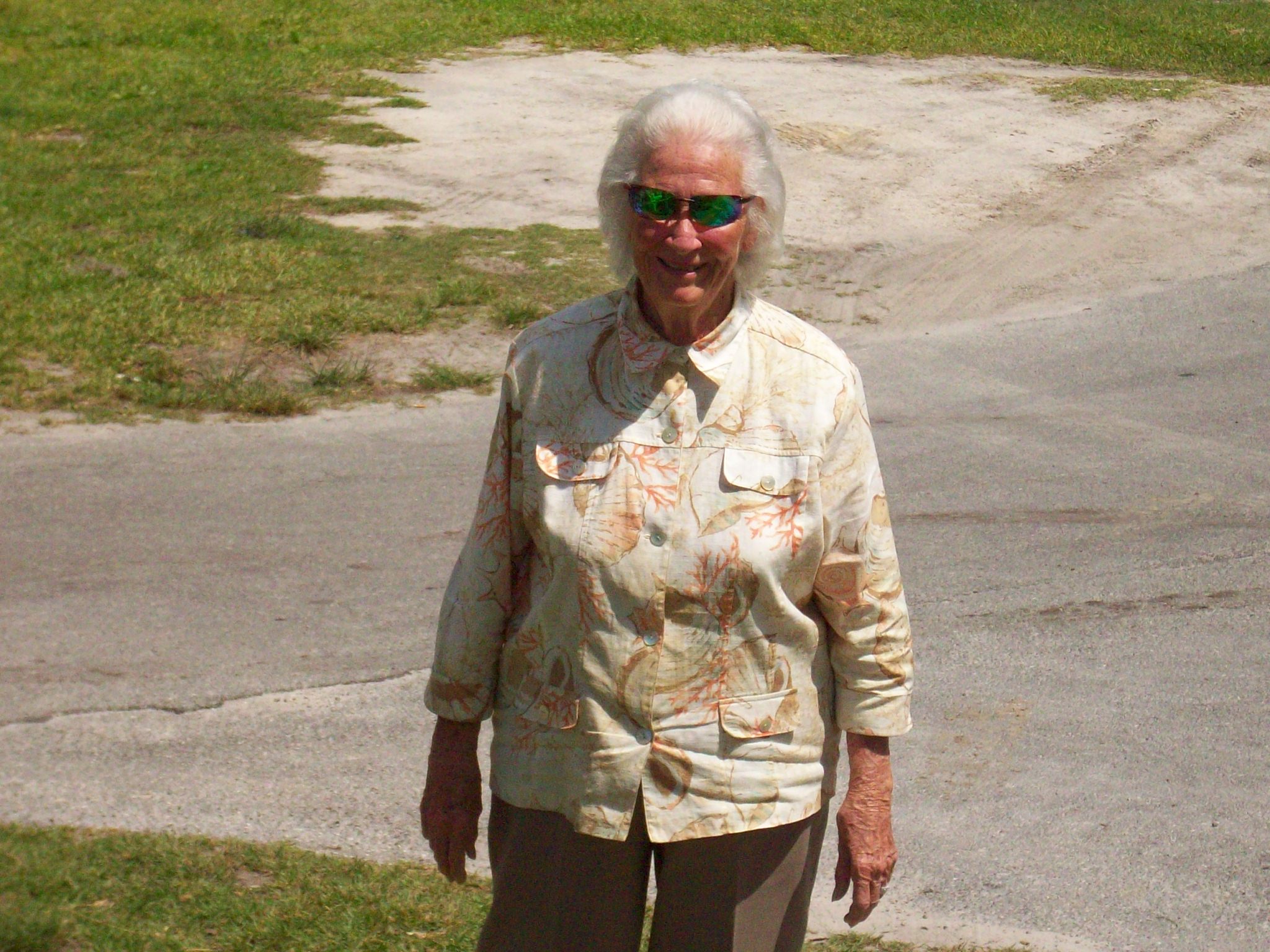 This is where the Compass Rose is going. The "M" will be the center of the Rose! Gator wanted a "G" in there and I just had to put my foot down on that one! LOL Just kiddin now Gator! Geez! Hope I get paid after this! :-)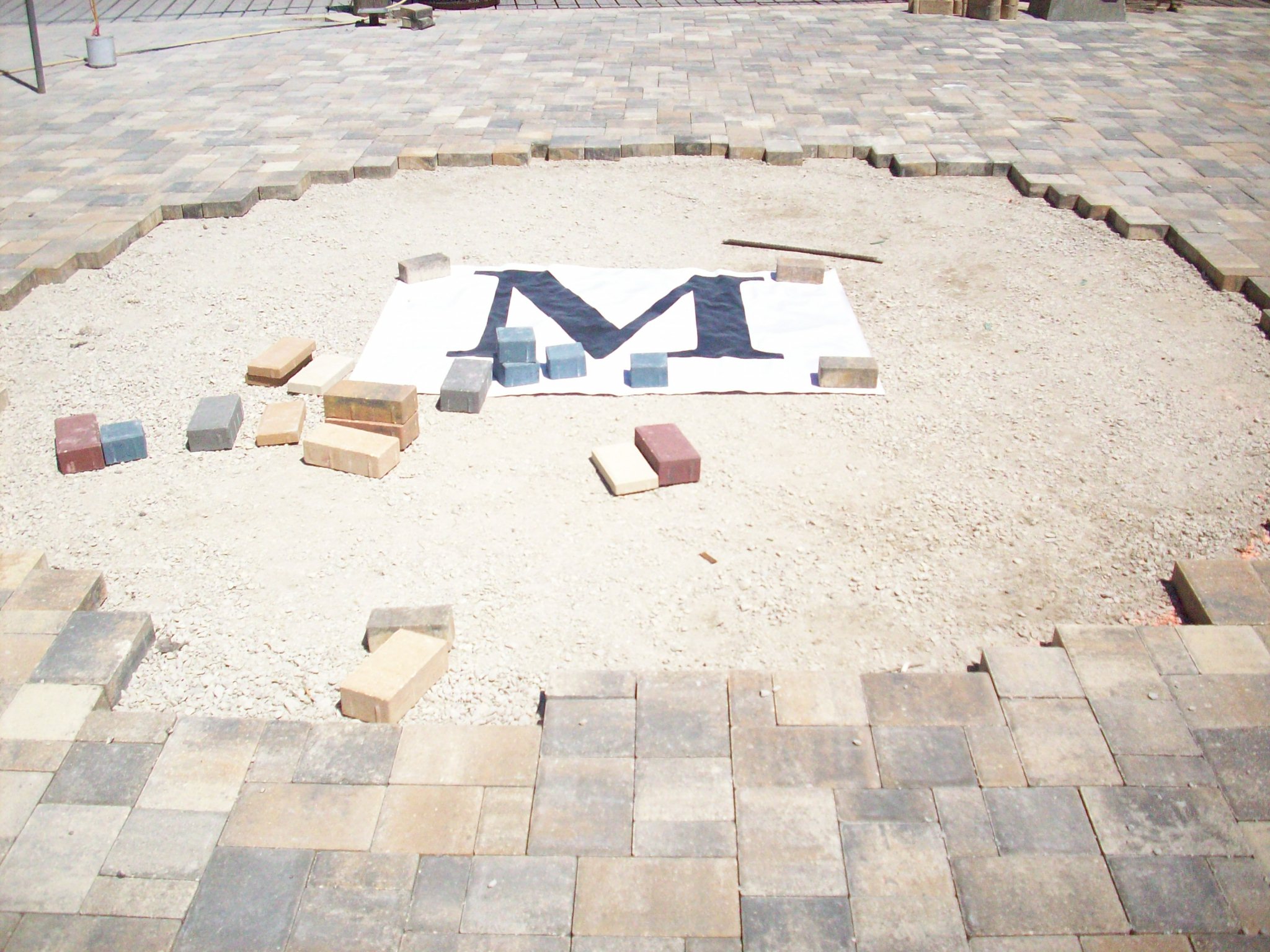 As you know, MacRaes has a lot of local history! Little did I know, but Gator's Grandfather planted a couple of Palm Trees there, and Mama MacRae wanted to make sure they were taken care of, so we Hardscaped them for Mom with retaining wall caps and put some nice Egg Rock in there! :-)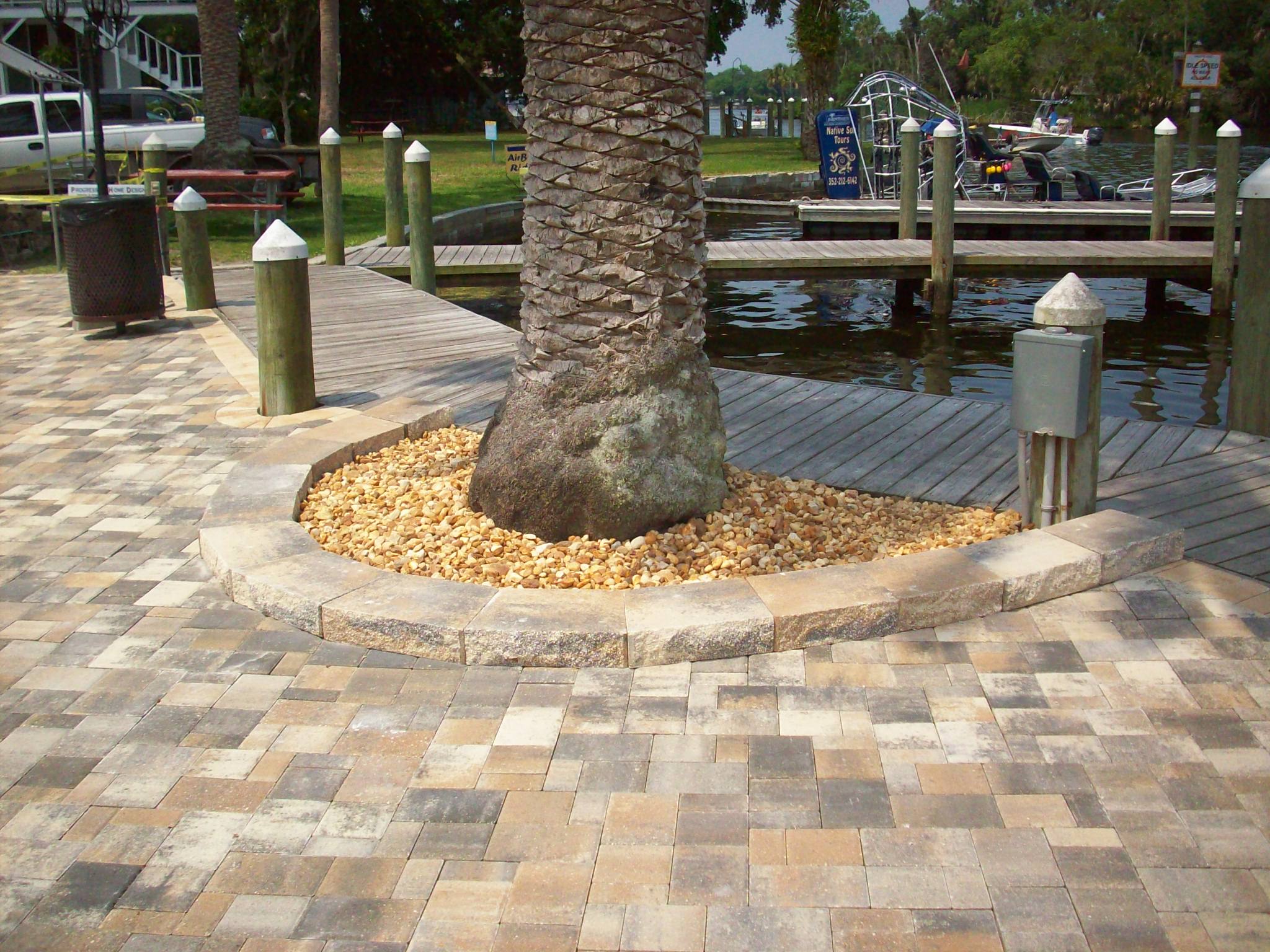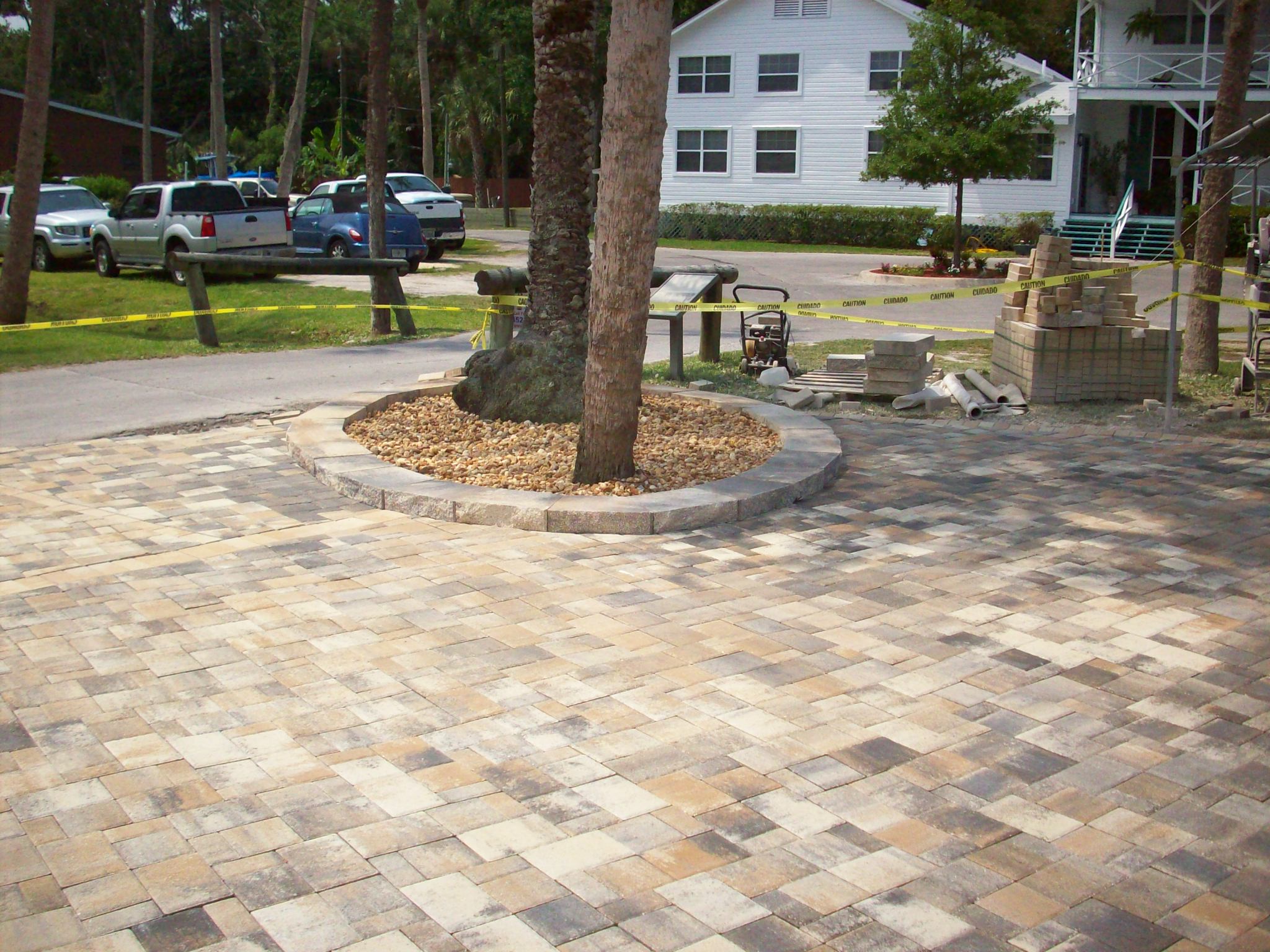 Gator had us incorporate about 12 additional Motorcycle slips going down the side of the new patio. As you can see in the picture below, they really need them!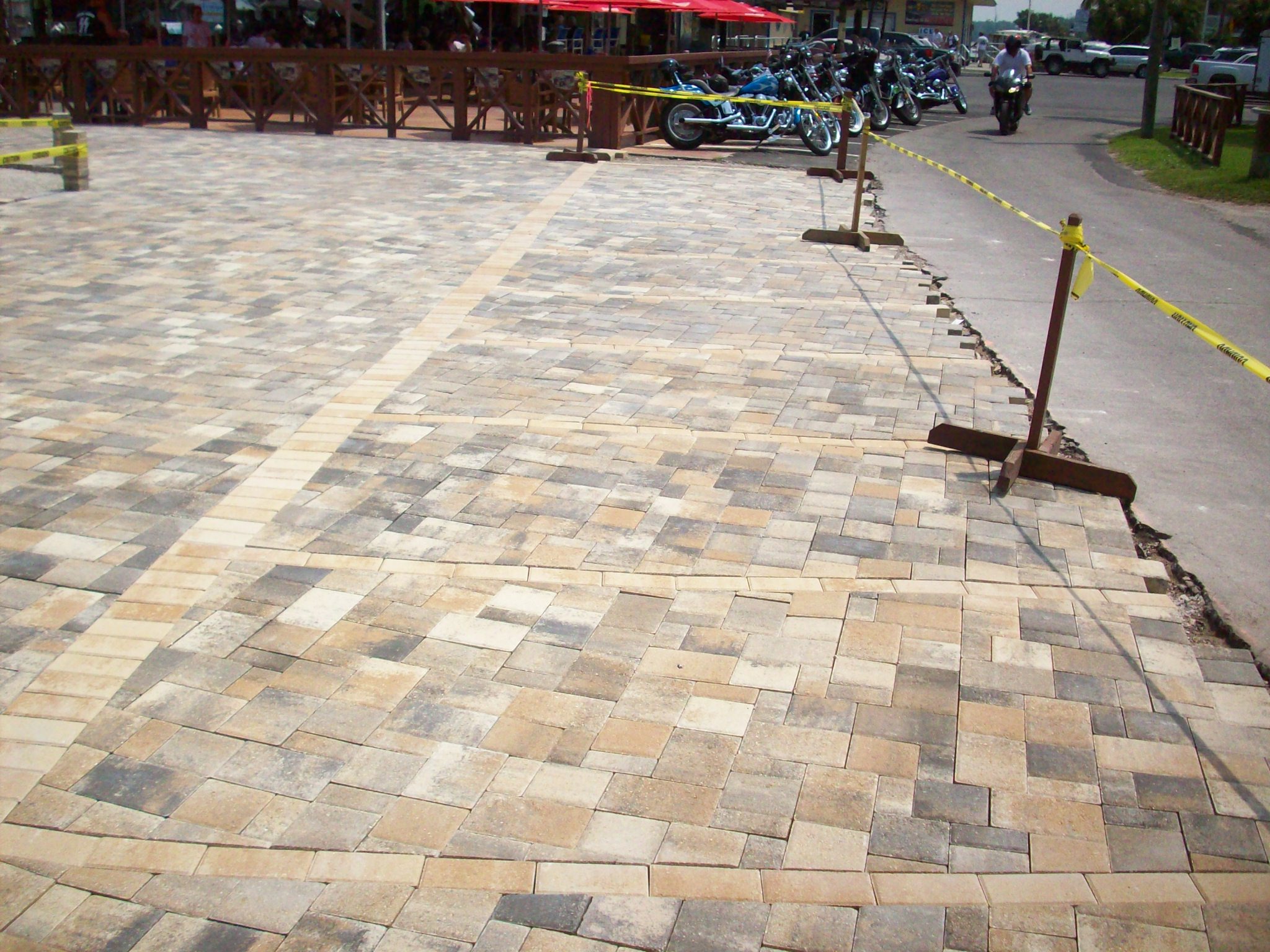 This is after 10 working days. My guys kicked ass! Probably because they are gettin really sick of me being on the job everyday micro-managing them!! LOL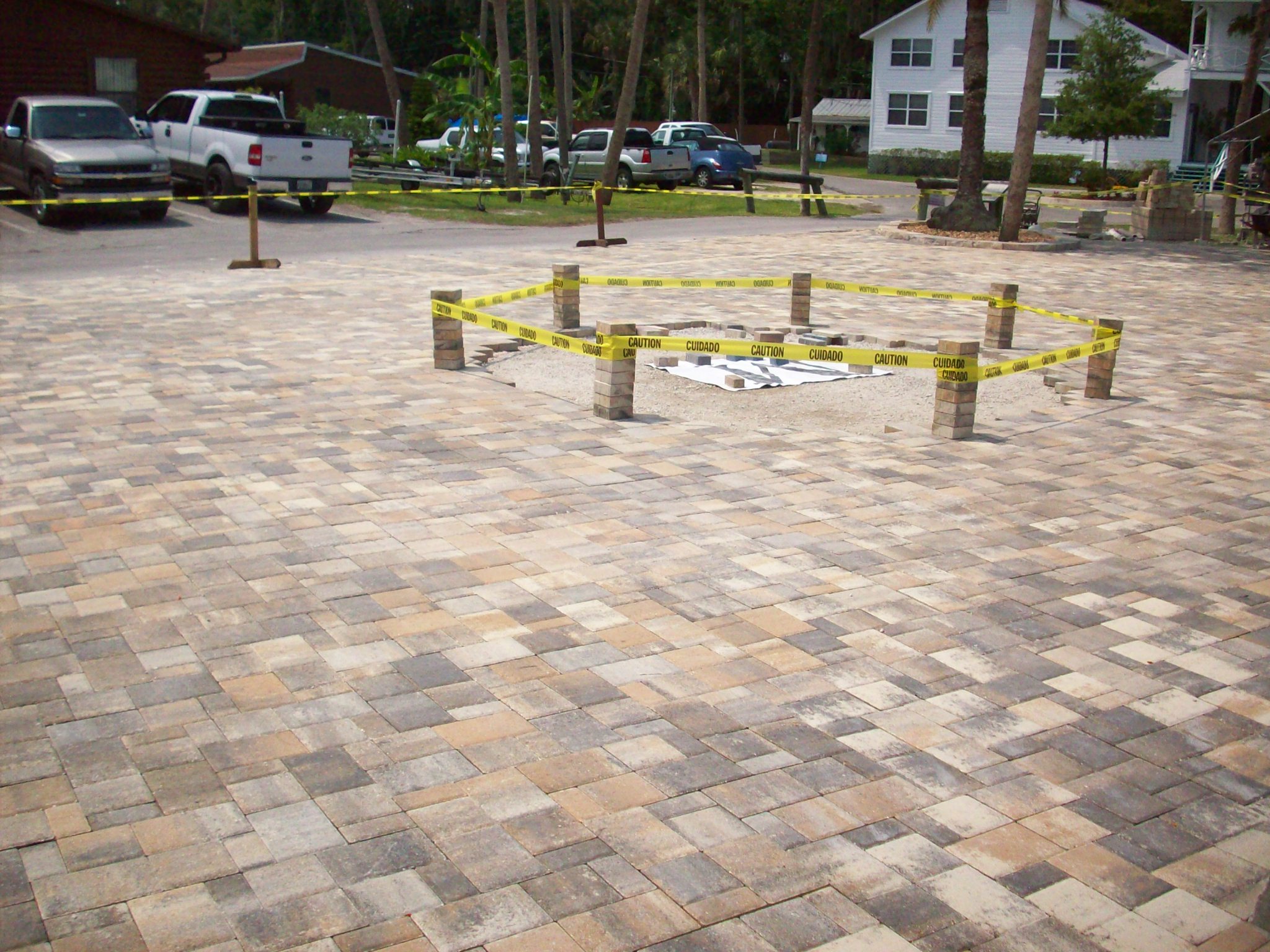 Pretty much down to the Compass Rose Monogram, sand and compacting out some of the bumps! :-) More to come!!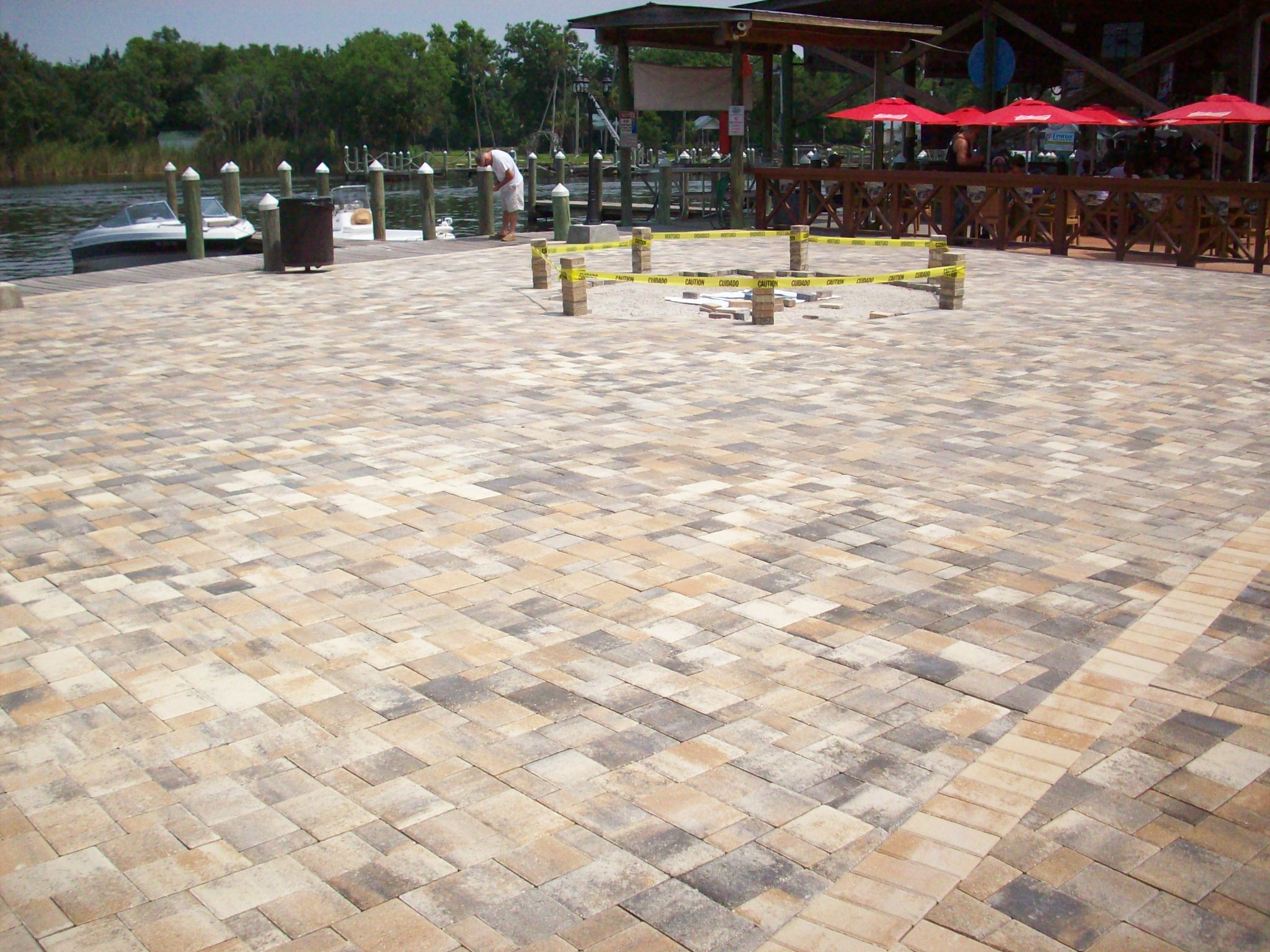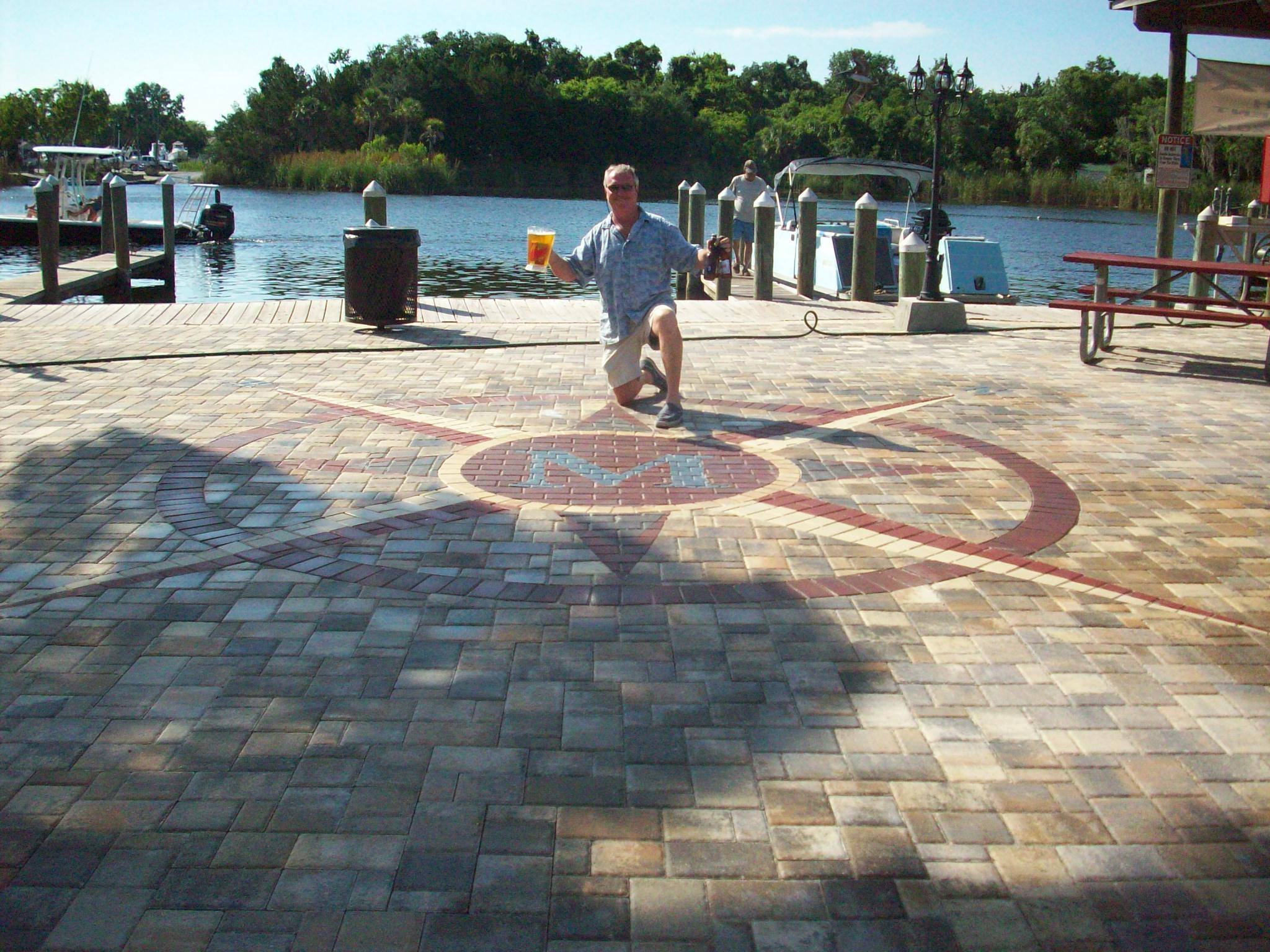 Copyright © 2014 Progressive Home Design!
Call The House Doctor Now!
352-342-9911